Discussion Starter
·
#1
·
My 400 has started the transformation from street to track bike. Granted I do not have all the parts available yet as they are not on the market. I was able to change a few things from my N300 with blown engine to my new N400 I will post the pictures below I use photobucket so to see full size it might take you to that site.
Lets start with suspension:
The Ohlins STX36 Hypersport Rear Shock did fit mechanic had to modify a bracket. The Ohlins NIX22 Cartridge Kit did not fit as they changed to the 41mm front forks.
Ohlins rear with my N300 race tire 140/60 for now. No since wasting money when there is still meet left on the bone.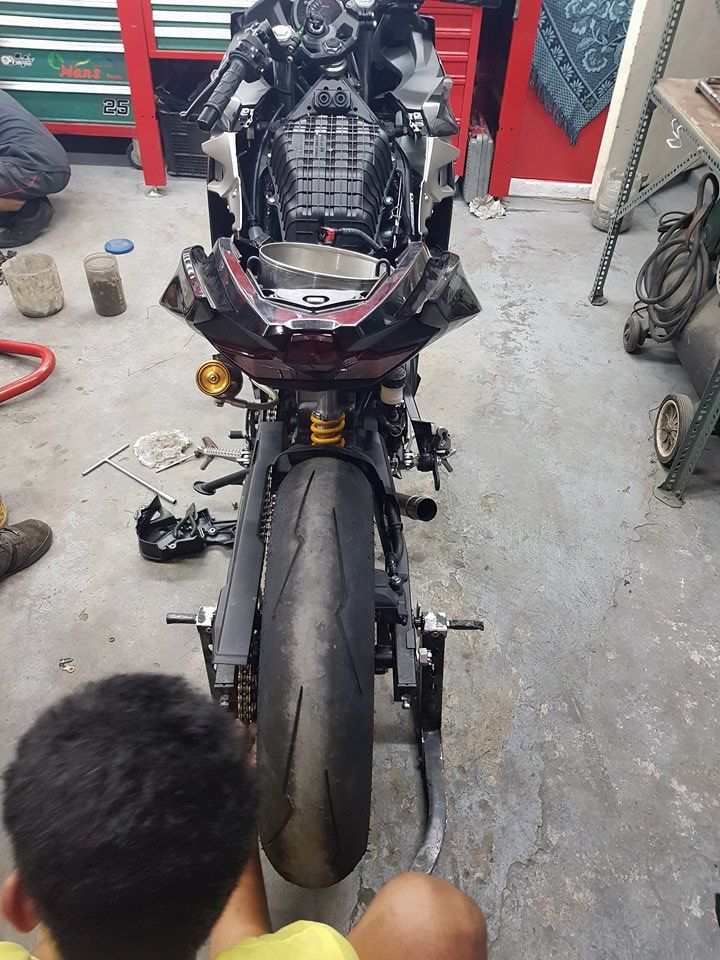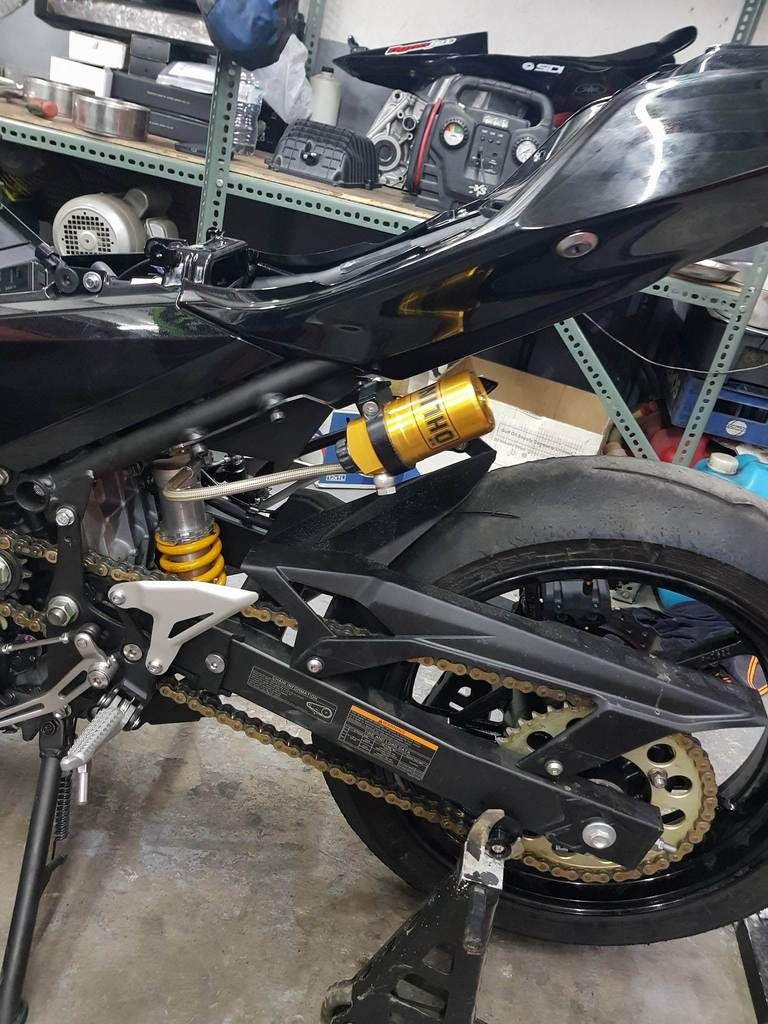 Brakes:
My Brembo was a direct bolt on which really surprised me. My Nisan brake master from a 2004 GSXR will fit. No picture yet.
gearing:
TYGA 43 tooth rear aluminum sprocket fit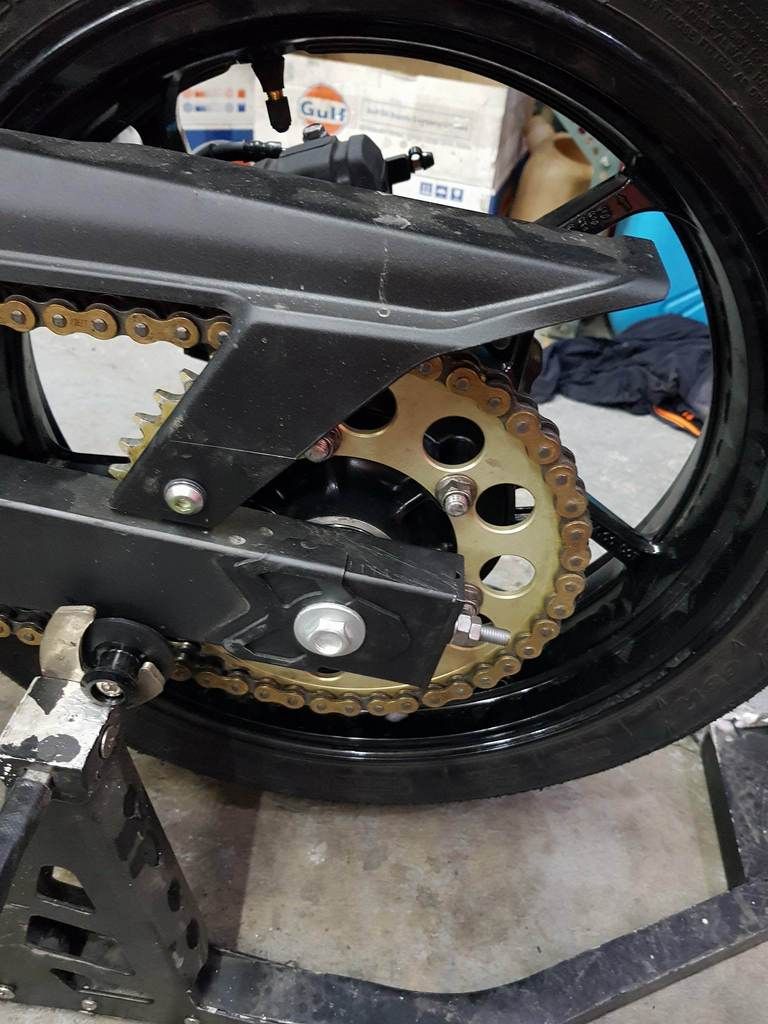 Electronics:
PCV the connections are the same except for the crank trigger. They removed the connection and will hard wire it in. Yes I am getting the map removed and the ECU flashed. The PCV is just for my quick shifter. (save some money)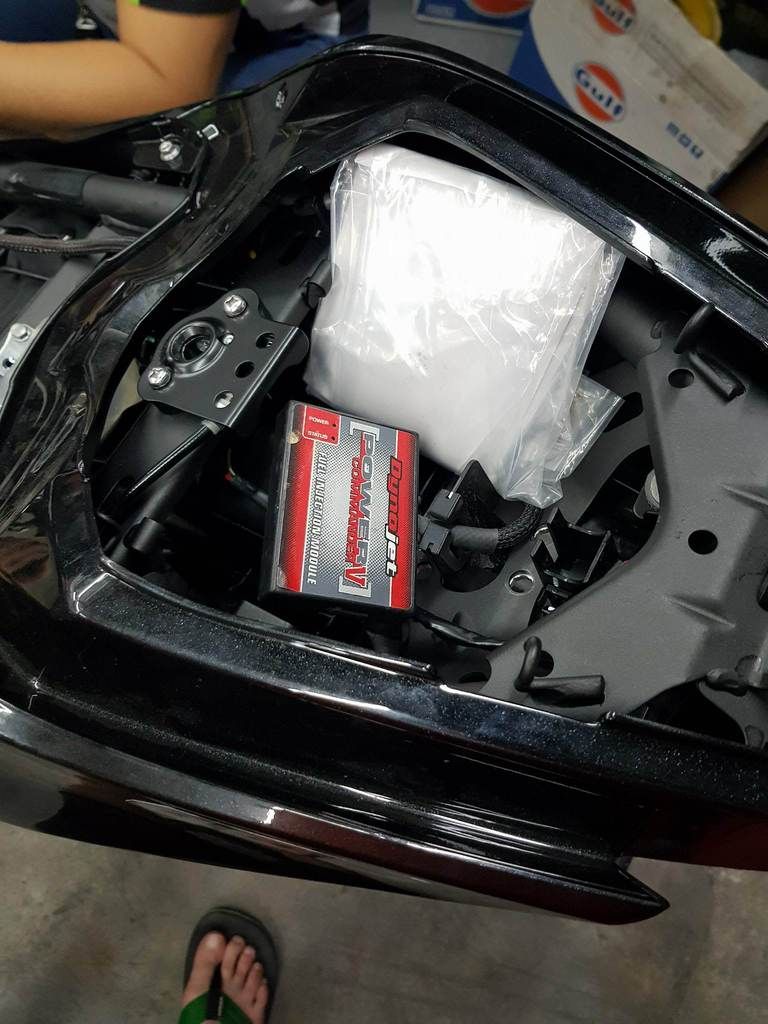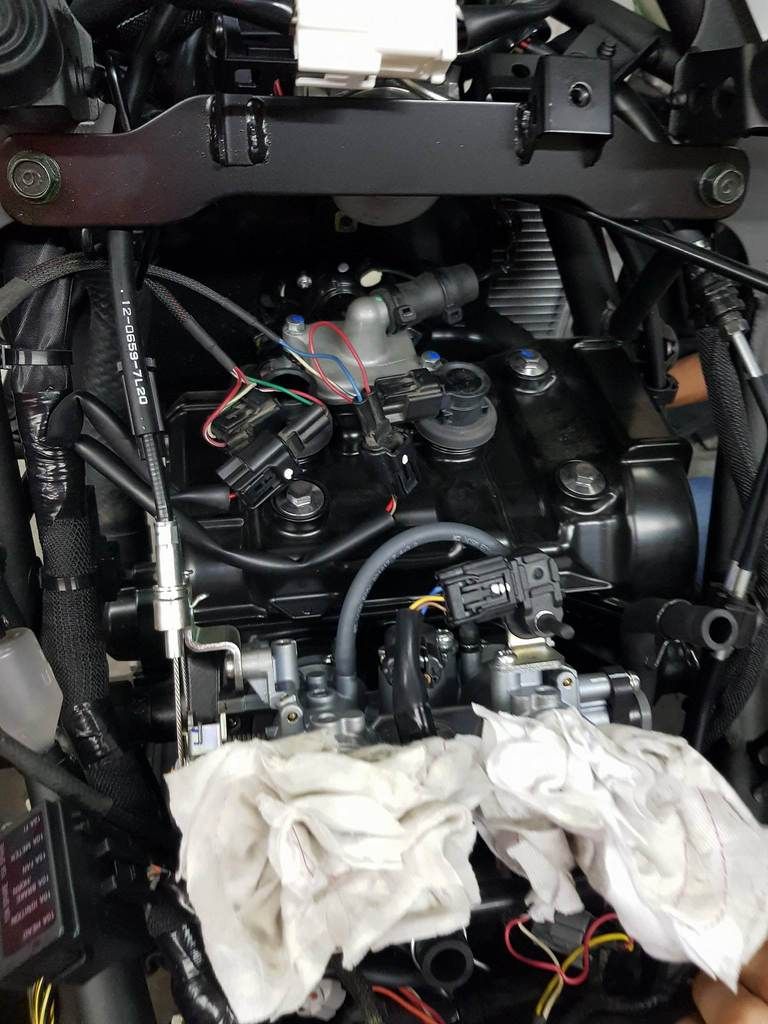 Steering:
My TYGA riser wont fit. Getting different set installed. It will lower the front a few cm but thats okay. No picture of the new riser as they hadnt gotten that far yet. I will post a picture of them later. My levers of course will fit. CRG's adjustable shorty levers in red
Mechanic helper getting the bike ready to install the new riser's and quick turn throttle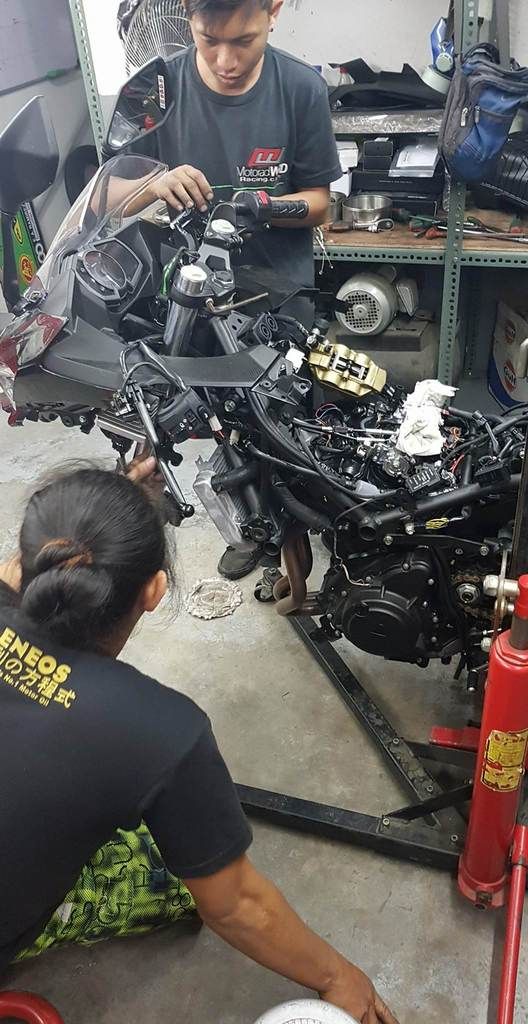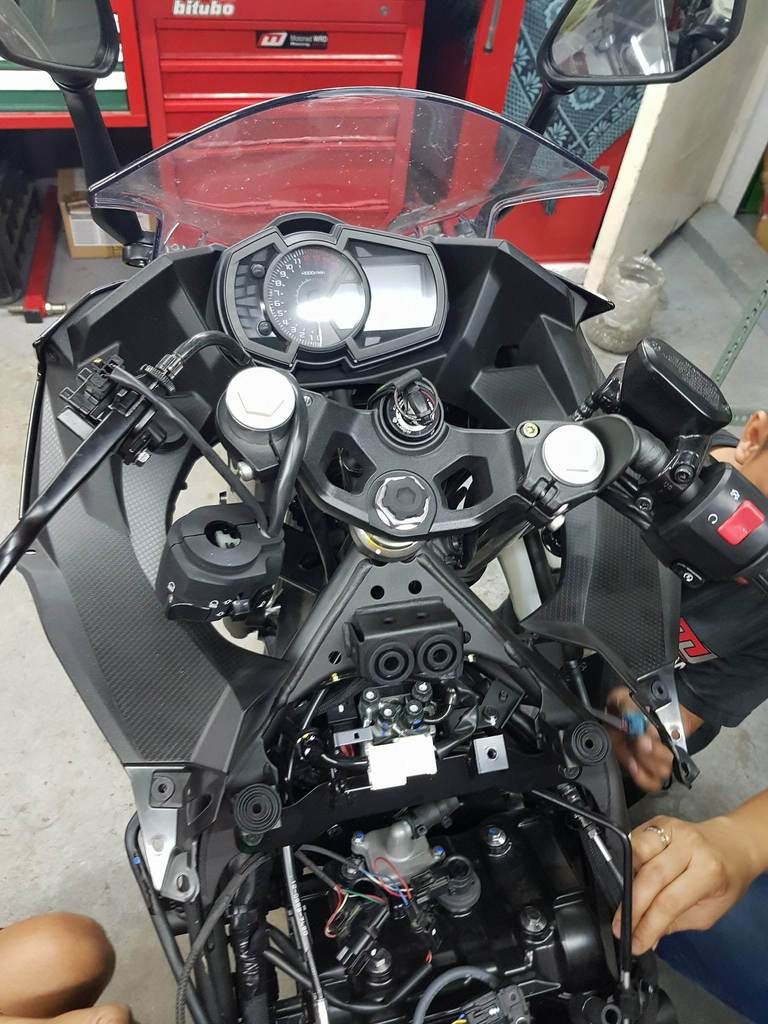 Cooling:
Race radiator it will take a lot of modification to get it to fit. This motor will stay stock so for now I will leave it off and try with the stock radiator.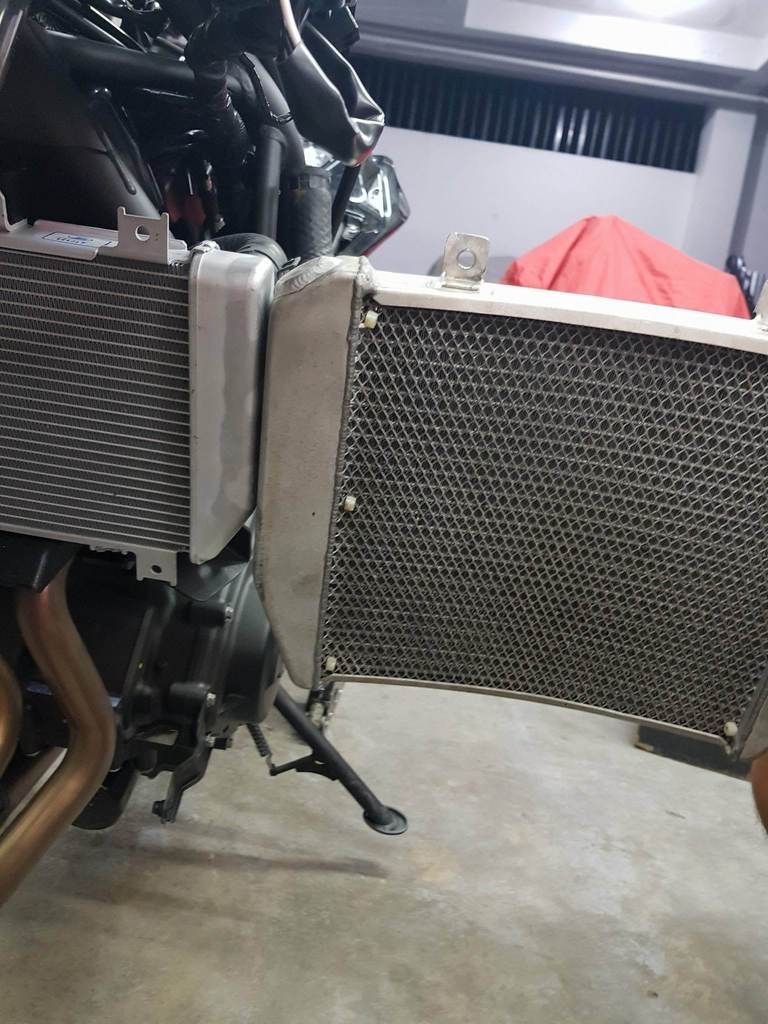 She is naked now 0_o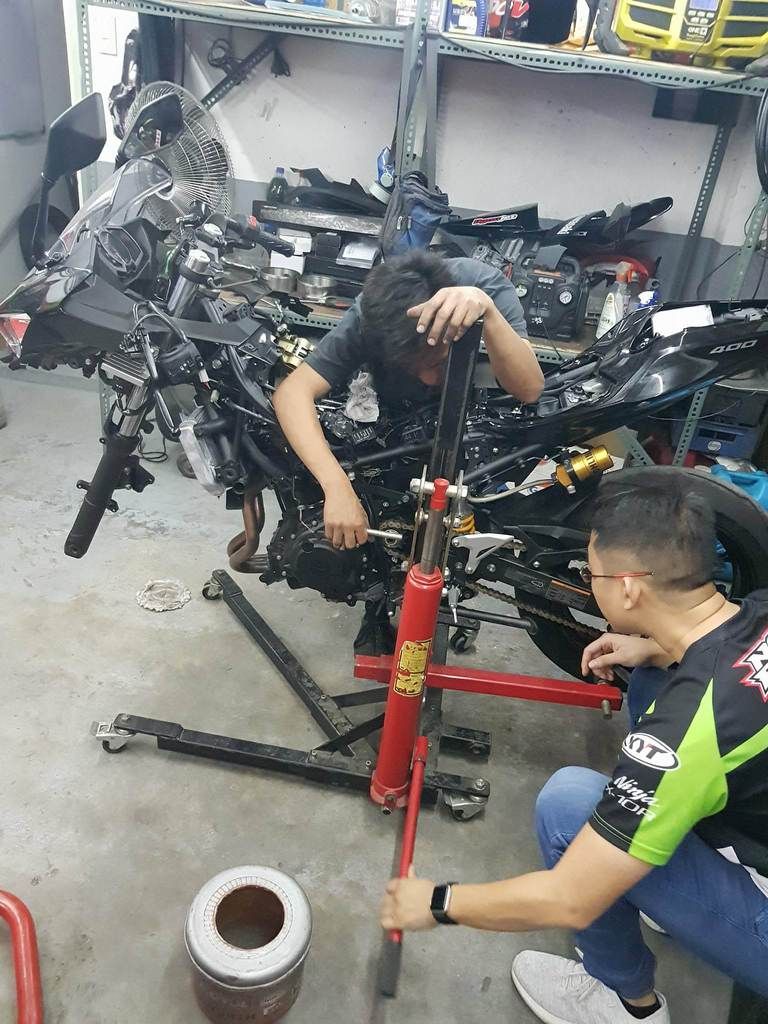 thats it for now. I will update tomorrow with more pictures and hopefully better news. Thanks for reading.