Discussion Starter
·
#1
·
This is a simple upgrade I am sure anyone can do it. You need a 4mm allen wrench and blue thread lock, minimal tools. Keep in mind the parts are small be careful dont drop them inside the tank. I should have put a rag over the hole, but thought about it too late.
First open your stock fuel cap
Remove the 4 allen bolts. Watch out for the little rubber grommet, it can fall inside.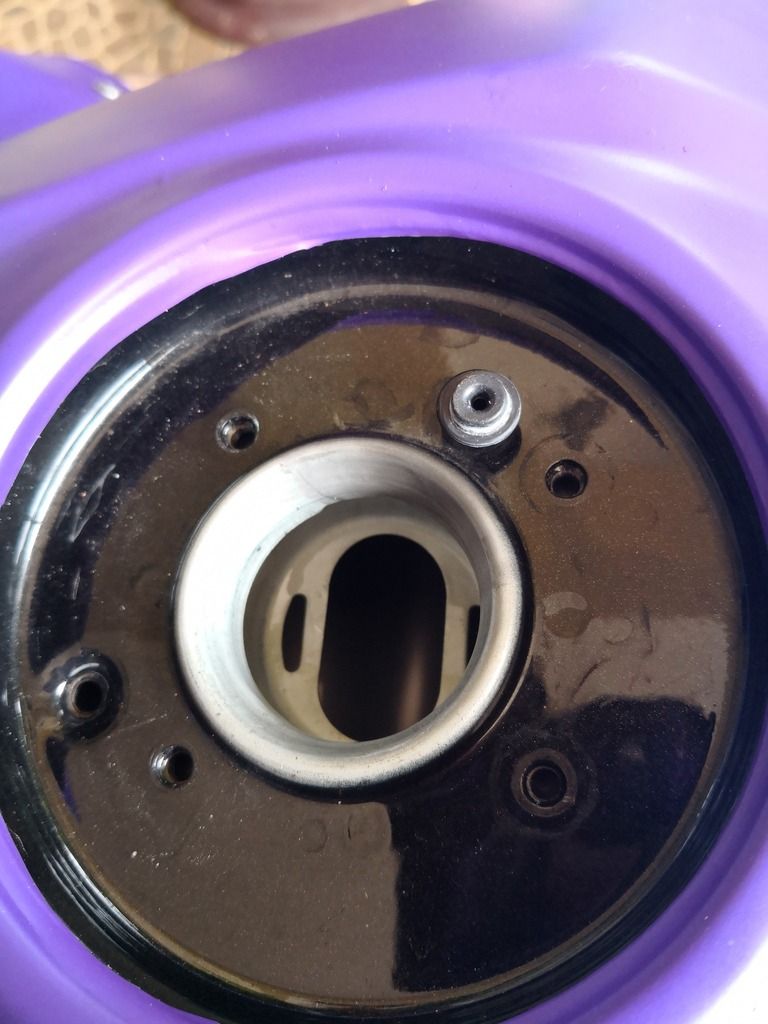 Set the new fuel plate in place, line up the 4 bolt holes
Use just a drop of thread lock on the first threads on the bolt
Tighten all 4 bolts in a cross pattern like when you do a car tire. The torque on these bolts is on 6ftlbs I dont have a torque wrench that will go that small of torque. I just torqued it to feel.
You can see the little tab and the 2 slots line them up
With the cap on job is done