Here is how to install the GBRacing covers. First remove your fairings for access to them. For me its only 4 dzus fasteners to remove my belly pan, yours might be more.
After I removed my belly pan, I held it up to check for fitment and to see what bolts I needed to remove. It takes an 8mm drive to remove the needed bolts. You still have enough bolts in the cover so no need to worry about leaks when you remove the 4 needed bolts.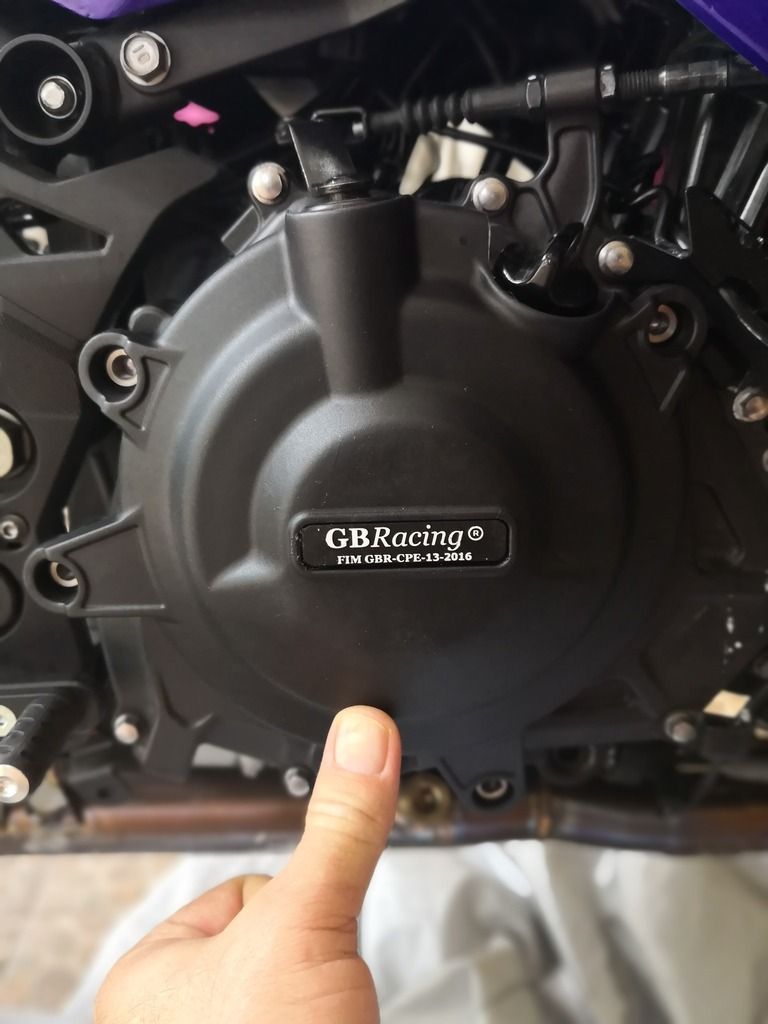 Here is the clutch cover installed, The torque on the bolts is 11nm, my torque gauge only goes to 18 so I tightened by feel. Just like a tire cross pattern. I already have the water pump guard in place also.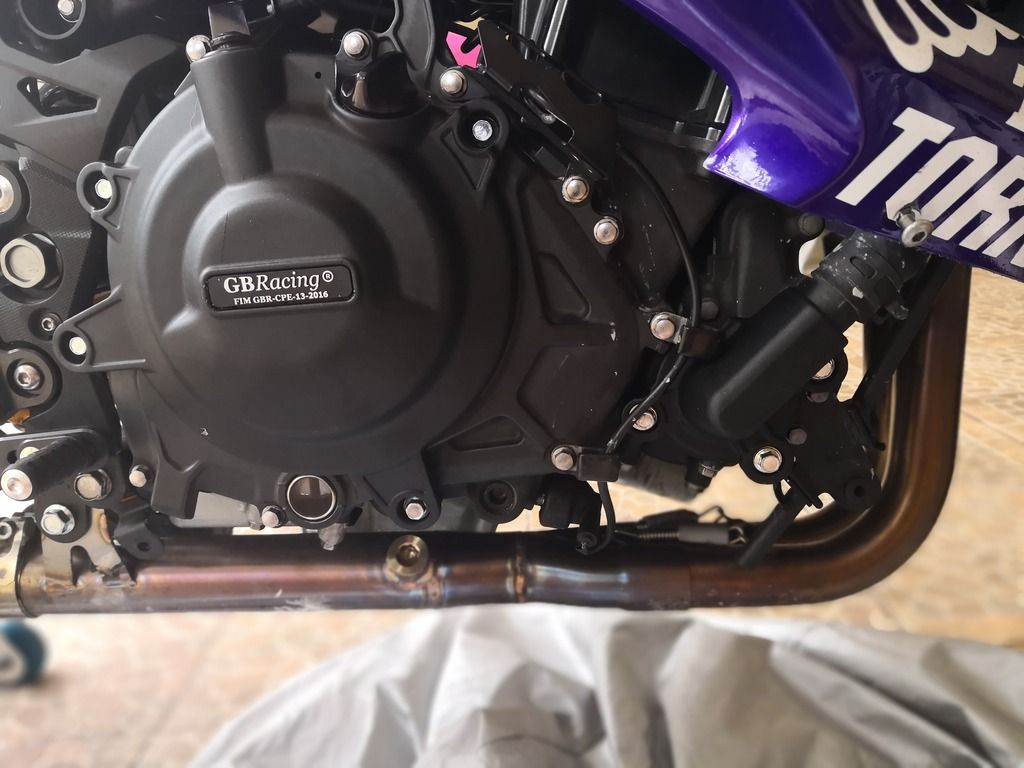 The rest are installed the same way, remove the needed bolts and replace with the bolts that come with the cover. Notice on this one it takes the longer of the 4 supplied bolts.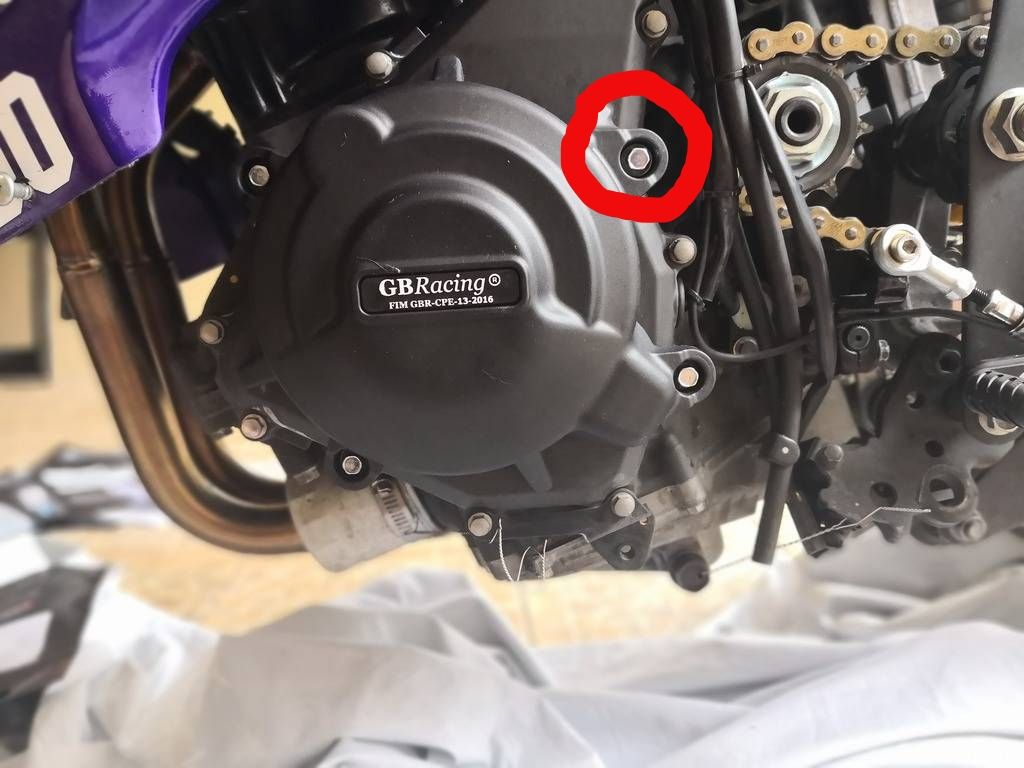 On water pump you need to remove the bolt with the wire running through it in order to get the pump cover on.