Discussion Starter
•
#1
•
I noticed after race 1 that my white paint on my belly pain was turning brown, getting burnt from exhaust laying on it. I removed the belly pan and noticed the
[email protected]
that the painter put on to protect the paint. Was really cheap product that he used. I ordered some from Amazon. I always double layer to protect the paint better. The first layer is a gold reflective good up to 800*F, the second layer is a thicker heat shield good up to 1500*F.
This is the gold layer, I put more then I need but got all I needed covered. I havent placed it yet just figuring out where I want it to be.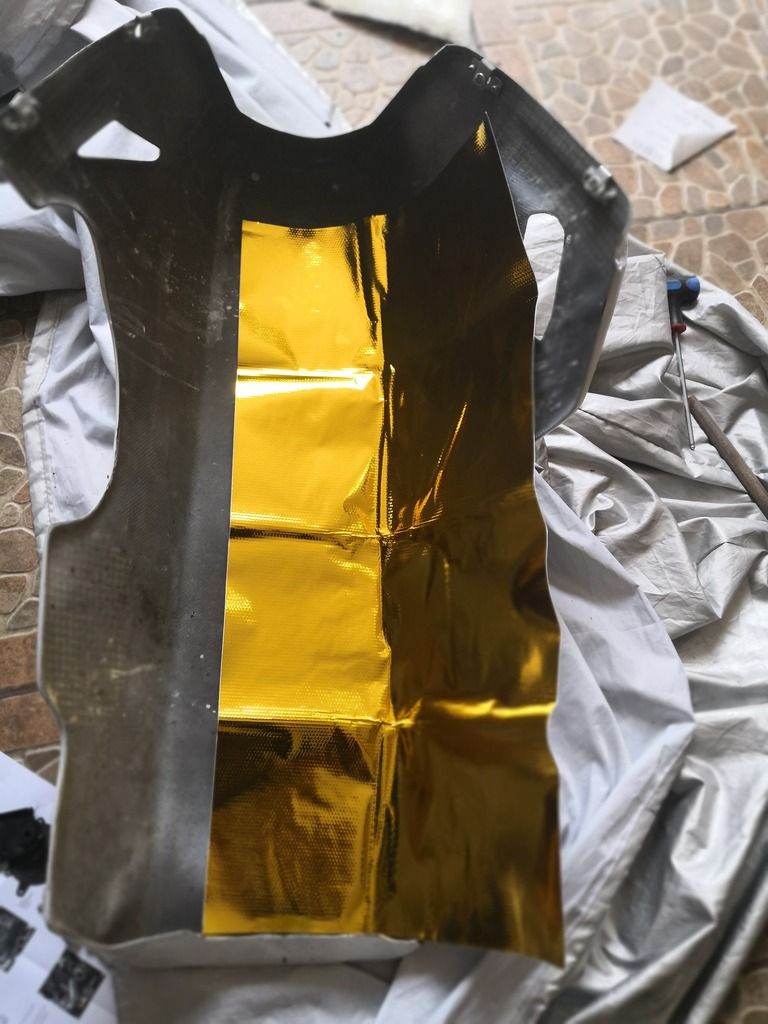 Here it is laid down, notice I cut it down a little lower as I will have another layer on top of it. That way the 2nd layer has material to stick on.
I put the next layer, I used the backing of the heat sheild, the one that sticks to the heat shield to help push it into all the corners. Make sure you get all the bubbles out that you can. I then cut it to fit. It looks much better and should last another year before I will need to replace it again.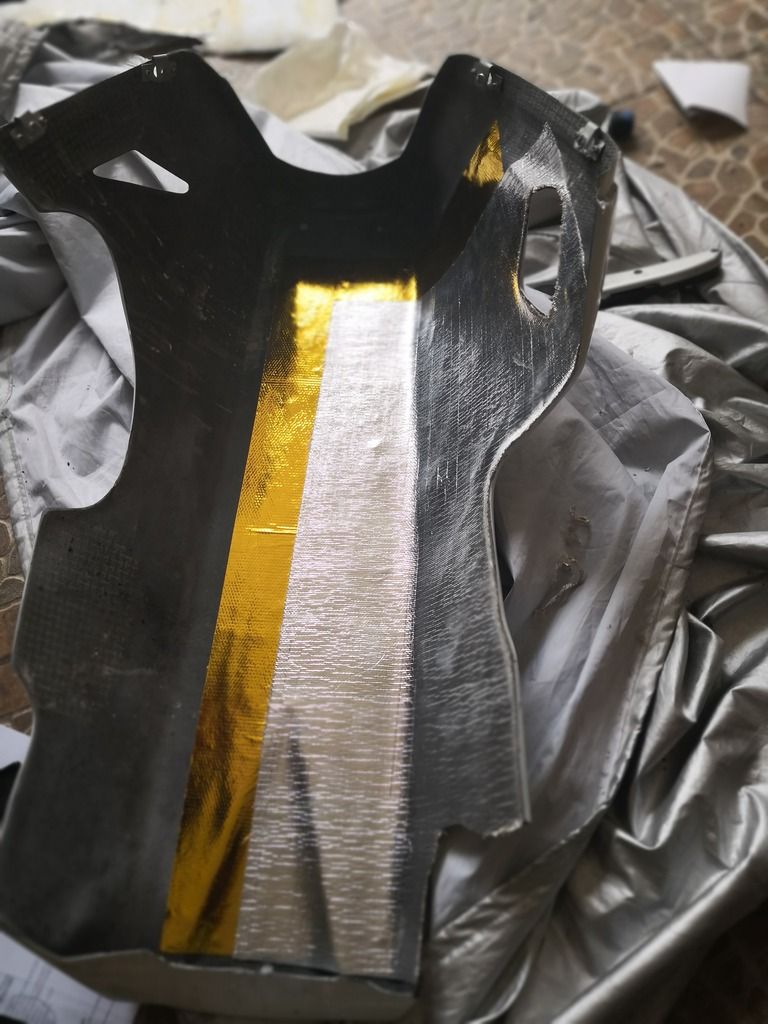 Here is the burnt paint marks. I already talked with the painter, he will fix it after race season.