Discussion Starter
·
#1
·
Being new to racing there are a lot of things I am still learning. i bought the original size tire for the race. 150/70 I couldnt get comfortable during practice, the bike felt really heavy and I was having to force the bike into the turns. It didnt feel natural. At first I thought since I just got my new cartridges installed maybe they were not set properly. So I took the bike back to the paddock and had our master suspension guy reset everything sag from the bike and rider sag. Everything was correct after checking. I had just bought the set 2 days before the race. $310.00 a lot to spend on tires. Our mechanic told me to stop complaining and buy a 140/70 tire and try it out, he was getting frustrated as I made him check the suspension again. So I bit the bullet and spent another $215.00 for a 140/70 rear. More expensive since I am at the track already. We got the new tire on warmed up the bike took it out on the track and couldnt believe the difference going to a smaller tire made. It was like the bike was on rails, it dropped into the turns with ease. I guess sometimes you need to learn so you never forget. What I should have thought about was I used my N300 140/70 on the bike when I went for my track days. I just couldnt get it in my head that 10mm would make that much difference. TRUST ME IT DOES.
Here is the 150/70 tire after 5 outings in 1 day. No matter how hard I tired I couldnt get to the edge with out the bike feeling like it wanted to fall over.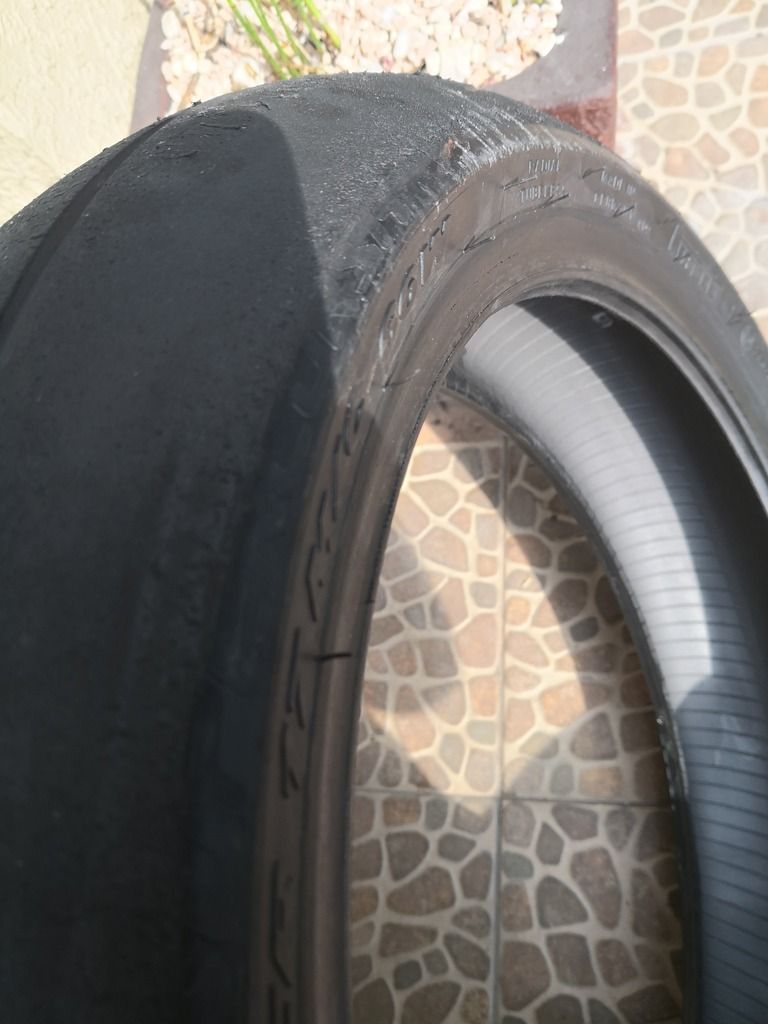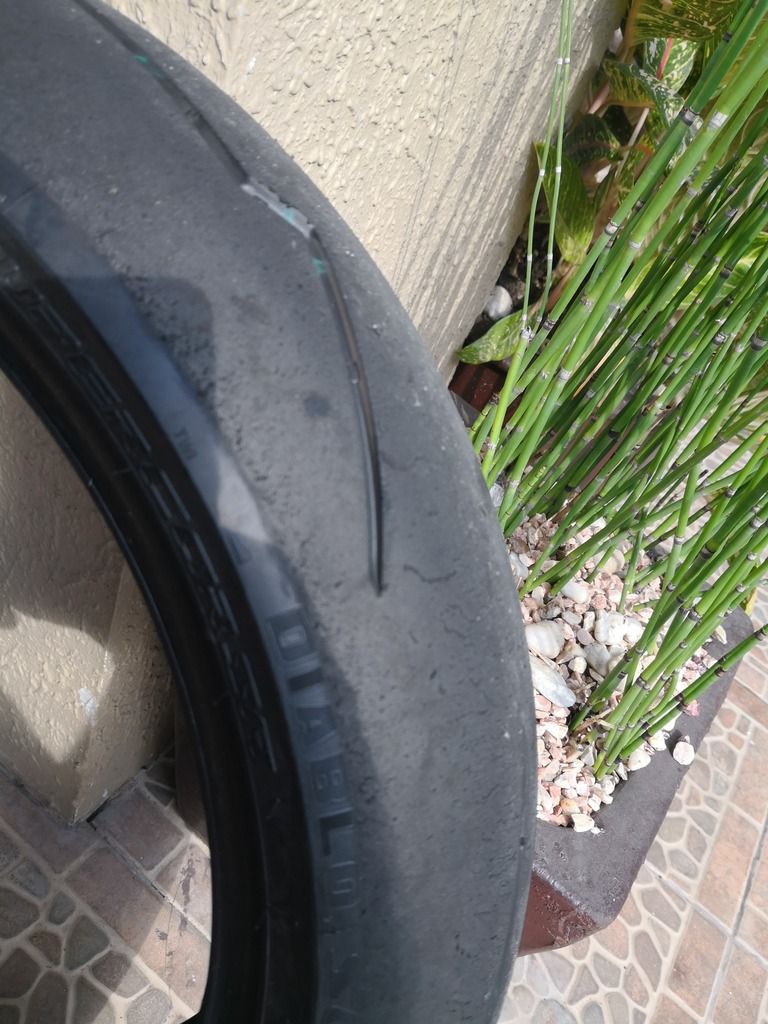 My 140 tire after 5 outings, 2 practice, 1 qualifying and 2 races. As you can see all the way to the edge.